Site D in Jonesboro, Arkansas' Craighead Technology Park is a +-42-acre site located on the East side of the Craighead Technology Park.
Site D is only 4.5 miles from Interstate 555 and less than 1 mile from 4-lane Arkansas Highway 18.
Utilities already in place include electric, 12" water, 21" wastewater, 4" natural gas, and fiber optic.
This site is neighbored by Frito-Lay, FMH Conveyors, and Risever Machinery. To get a better view, you can now see Site D in 3D.
#CraigheadTechnology Park
Craighead Technology Park: Site D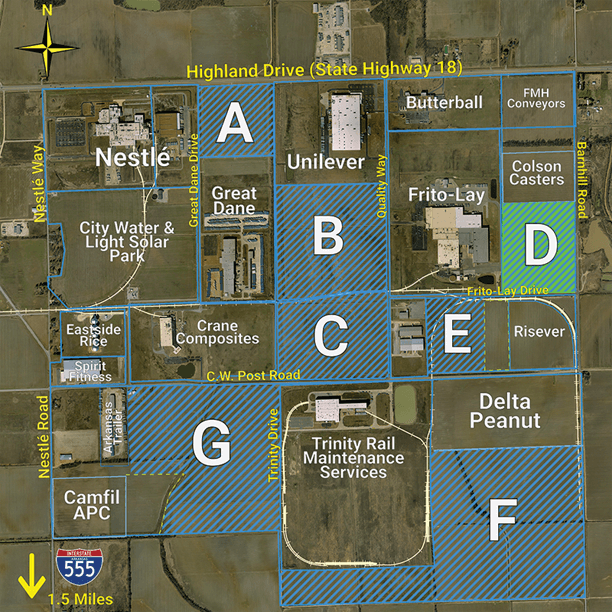 Craighead Technology Park: Site D Drone Video of Site D in the Craighead Technology Park in Jonesboro, Arkansas